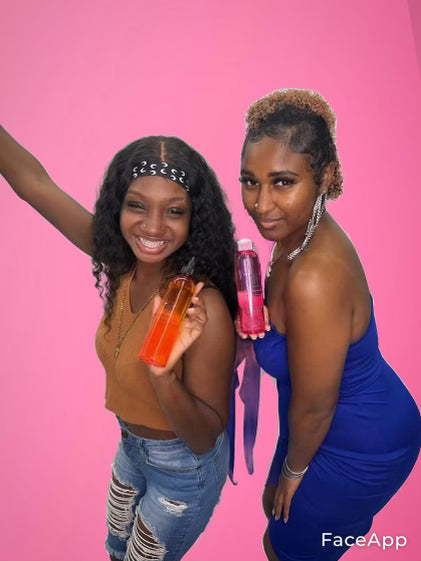 Dynamic HEALin Love Duo Pack
IROSE PÉTROLE (iPinkie Hair Oil)
LEO- HYDRATION L'EAU (Hydration Water Hair Mist)
[ your hair is like you , it needs water and food to survive! The natural way!]

TOGETHER the duo pack TREATS PROBLEMS LIKE ECZEMA , PSORIASES , DRY SCALP & BIG ON HAIR GROWTH & MORE !!!!!

Shop now
WHAT IS DI PASSION TREE .?
DI PASSION TREE CAME ABOUT IN 2020 WHEN OUR CEO , IPINKIE, BECAME OVERWHELMED AND FRUSTRATED WITH THE USE OF MULTIPLE PRODUCTS THAT WAS NOT A PROGRESSING BENEFIT FOR HER SCALP, HAIR AND SKIN. OUR CEO STRUGGLED WITH ECZEMA AND DRY SCALP AND IN USING MANY PRODUCTS WITH THE DESIRE OF TRANSFORMATION, IT HAS DONE MORE HARM THAN GOOD. FOR THIS REASON CAME THE BIRTH OF DI PASSION TREE. OUR GOAL IS TO BRING HEALING WITH BENEFICIAL ORGANIC PRODUCTS INTO THIS WORLD FROM THE ROOTS OF NATURE ITSELF FOR THE BETTERMENT OF SCALP, HAIR AND SKIN.
IROSE PÉTROLE

100% Pure Caster Oil , Blackseed oil, Lemon essential oil.

 

Clarifying oil.

Great for treating scalp acne, scalp inflammations and dandruff, flakiness & sensitivity.

Improves Blood circulations.

BEST FOR FAST HAIR GROWTH.

Moisturizes and softens the hair while maintaining the moisture level.

AIDS TO HELP KILL VIRUSES AND FUNGAL INFECTIONS.

LEO HYDRATION LEAU (WATER)

FACE / BODY & HAIR MIST

Reduce oiliness


Cleans Scalp


(dead skin, dirt)


Treats Dandruff


Treats Eczema


Treat Psorias

DI Passion Tree

Proverbs 3:5-6

5 Trust in the Lord with all thine heart; and lean not unto thine own understanding.

6 In all thy ways acknowledge him, and he shall direct thy paths.
IPINKIESURGERIES
THANK YOU FOR CHOOSING IPINIESURGERIES!

I AM A COSMETOLOGIST/LOCTICIAN

YES WE SHAMPOO HAIR OVER HERE!

LOCATED IN ORLANDO/OCOEE, FL

TEXT 9738699655 FOR ANY QUESTIONS!

@IPINKIESURGERIES ON INSTAGRAM & FACEBOOK